Home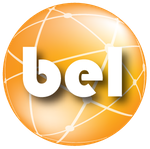 The Biological Expression Language (BEL) facilitates representing scientific findings in the life sciences in a computable form. It captures causal, correlative, and associative relationships between biological entities along with the experimental/biological context in which they were observed as well as the provenance of the publication from which the relation was reported.
The this website is a community-driven portal whose purpose is to provide information for new users who want to learn BEL and link to the surrounding ecosystem of software tools.
Specification and Tutorial¶
The current version (2.0+) specification and tutorial is available here. Previous versions can be found on Selventa's GitHub repository.
The BEL.bio project hosts additional programatically generated language documentation as well as accompanying structured EBNF specifications of each version of BEL.
Language Evolution and History¶
Changes and improvements are submitted as BEL Enhancement Proposals (BEPs) then reviewed by the BEL Language Committee. A listing of all BEPs can be found here. A tutorial on how to submit a BEP can be found here.
BEL was created by Dexter Pratt while at Selventa, but has since become an entirely-community driven project. A more detailed history can be found in this blog post.
Community¶
The BEL community primarily uses Google Groups for discussions, troubleshooting, and community organization. Additional discussion may also be found in the BEL.bio project forum.
There are several openly available sources of BEL Content hosted by different organizations. Selventa originally published two large example BEL documents that serve as a good starting point - the Selventa Small Corpus and the Selventa Large Corpus. A summary of other publicly accessible BEL content can be found in this blog post.
Software¶
The following is a mixture of web applications and software tools/ecosystems for BEL listed in alphabetical order. If you would like your tool included in this list, please let us know via the issue tracker. Items will be removed from this list if they are no longer maintained.
Citation¶
While BEL was created by Dexter Pratt at Selventa in the early 2000's, the most recent reference publication for the language itself is:
Recent advances in modeling languages for pathway maps and computable biological networks.
Slater, T. (2014).
Drug Discovery Today, 19(2), 193–198.
A summary of papers using or citing BEL can be found here.